Well, when the detail has dried, it has taken the necessary form. In general, the made matrix is useful still more than once.


I start sitting assembly further. Quite difficult element because of the rounded shapes. I curved sidewalls on that matrix. At first I have pasted sidewalls, and then a back wall. Though it is more logical former to glue all this at the same time.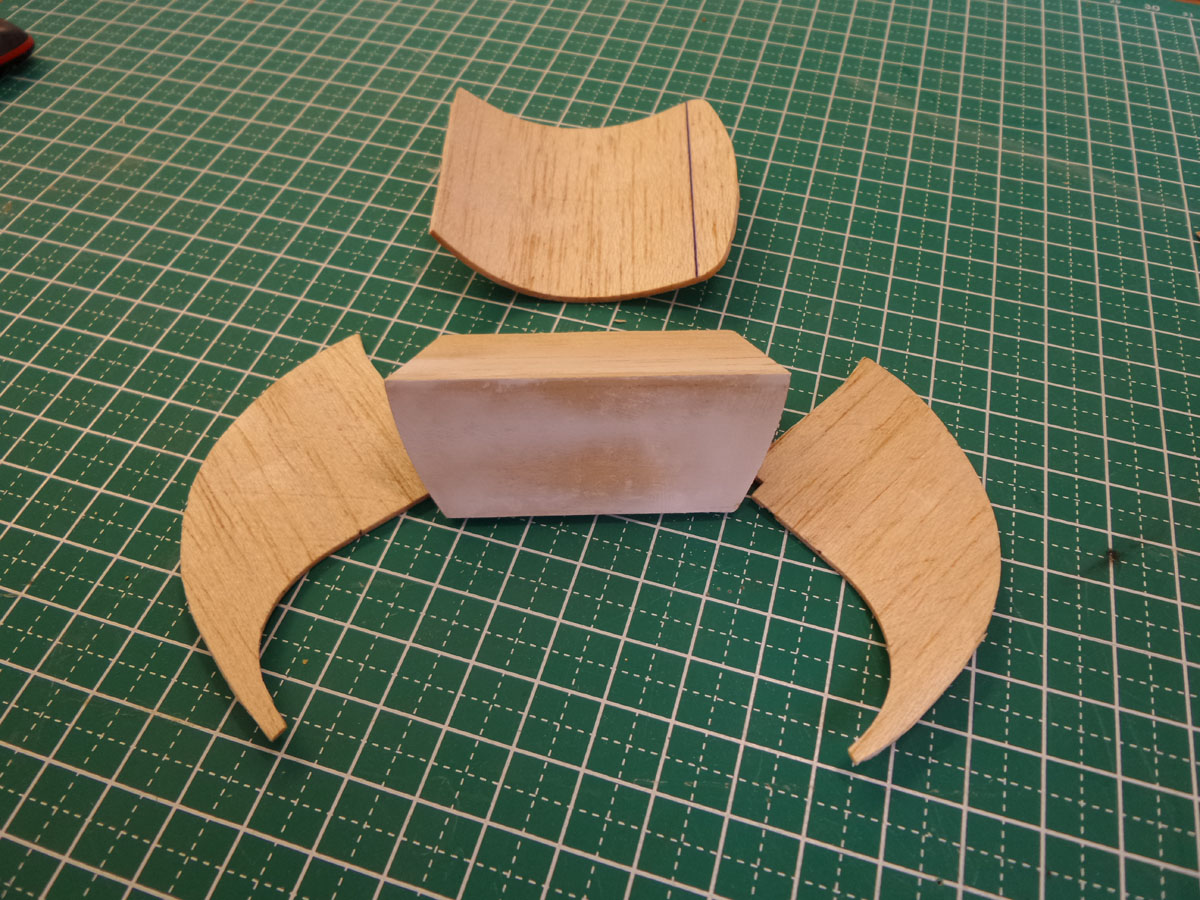 Behind that I have made fitting. it seems looks normally.


I have anew made a side decor of continuation of sidewalls of a seat. So best of all.


I have pasted a seat to a basis. After that I have covered with hard putty and I have processed a skin a cowl.
And only after that I have pasted a decor. I have begun to collect back part. As well as in a lobby I have inserted lugs for strengthening.


There now and all. The case is finished. Ahead preparation for painting by means of hard putty and a primer.