Well, we will start. The plan of model in the section drawings.
We separate the first details of nasal part of a car and we number according to an arrangement on the plan. It is better to make it in advance, and that you will get confused.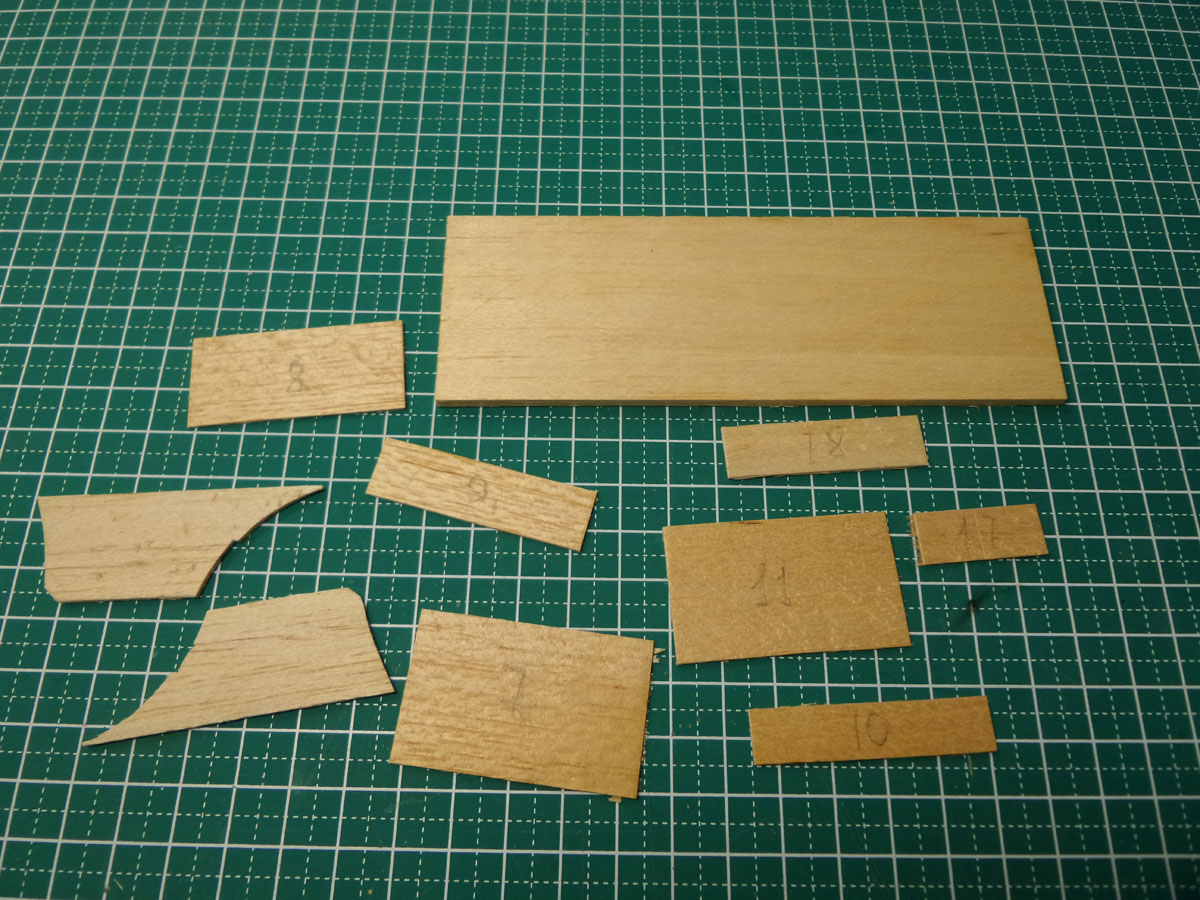 We glue cheeks, trying under 90 degrees. I used a square.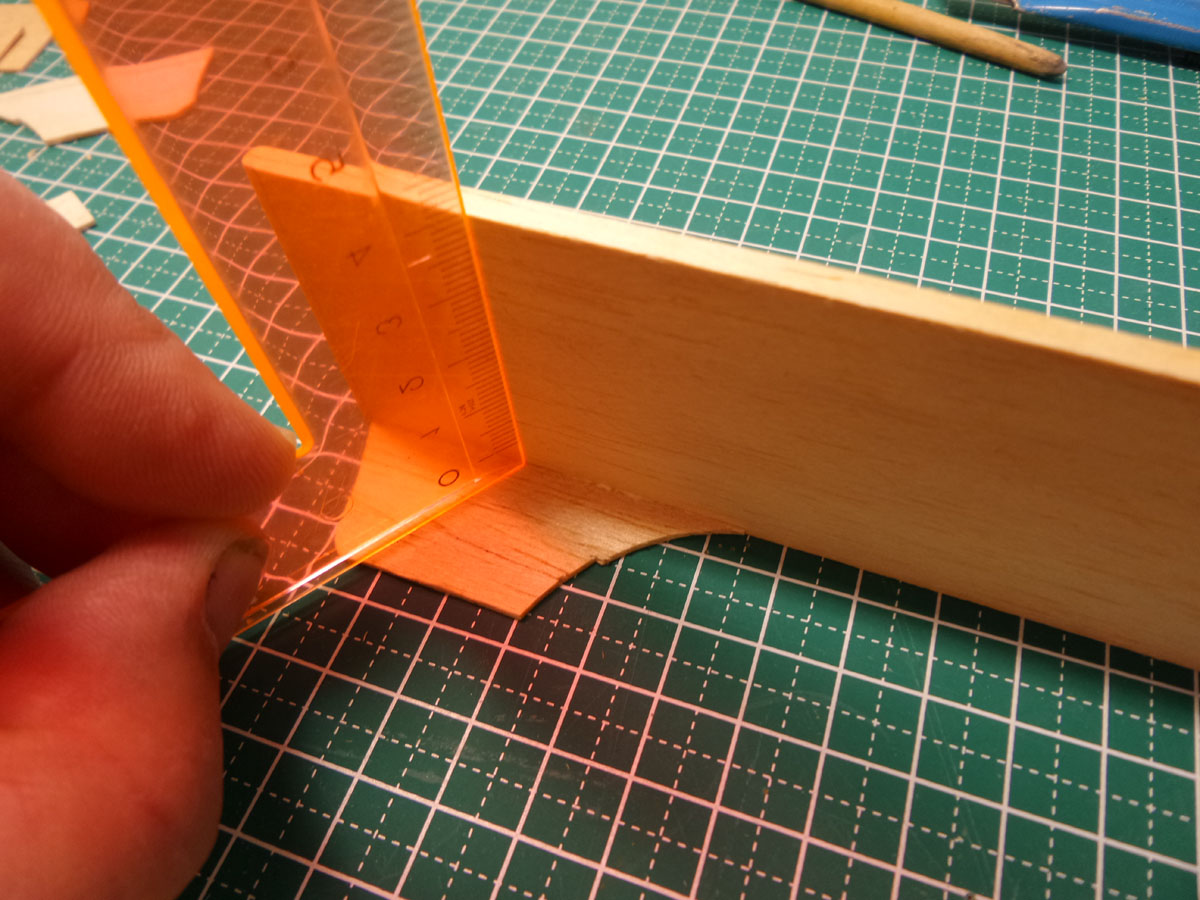 After that I have strengthened a design from within. Also it has been made also because with a bottom will be fastens springs, and sideways lamps. Lugs from a birch.


And further we collect also by glue a nose cowl. I cut out two details from the balsa – the sizes nearly coincided.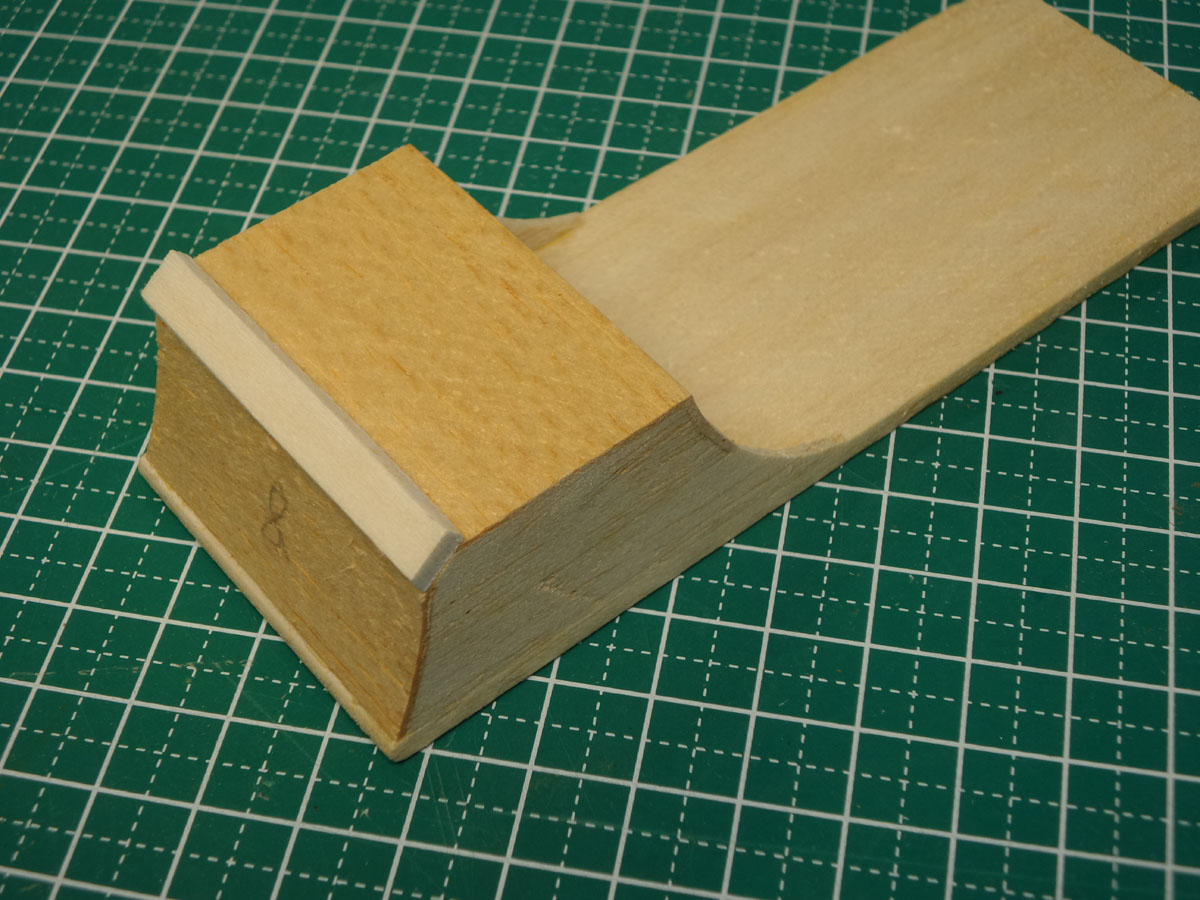 While there is an access has puttied a cowl from within. Hard putty on a tree though I like Korean Handycoat more. She is much softer and simpler in processing. I will use her, but not now.


The following step – the case with a seat. It has appeared when fitting likely a detail most difficult here. Difficult because there are a lot of curvatures. Also we number everything.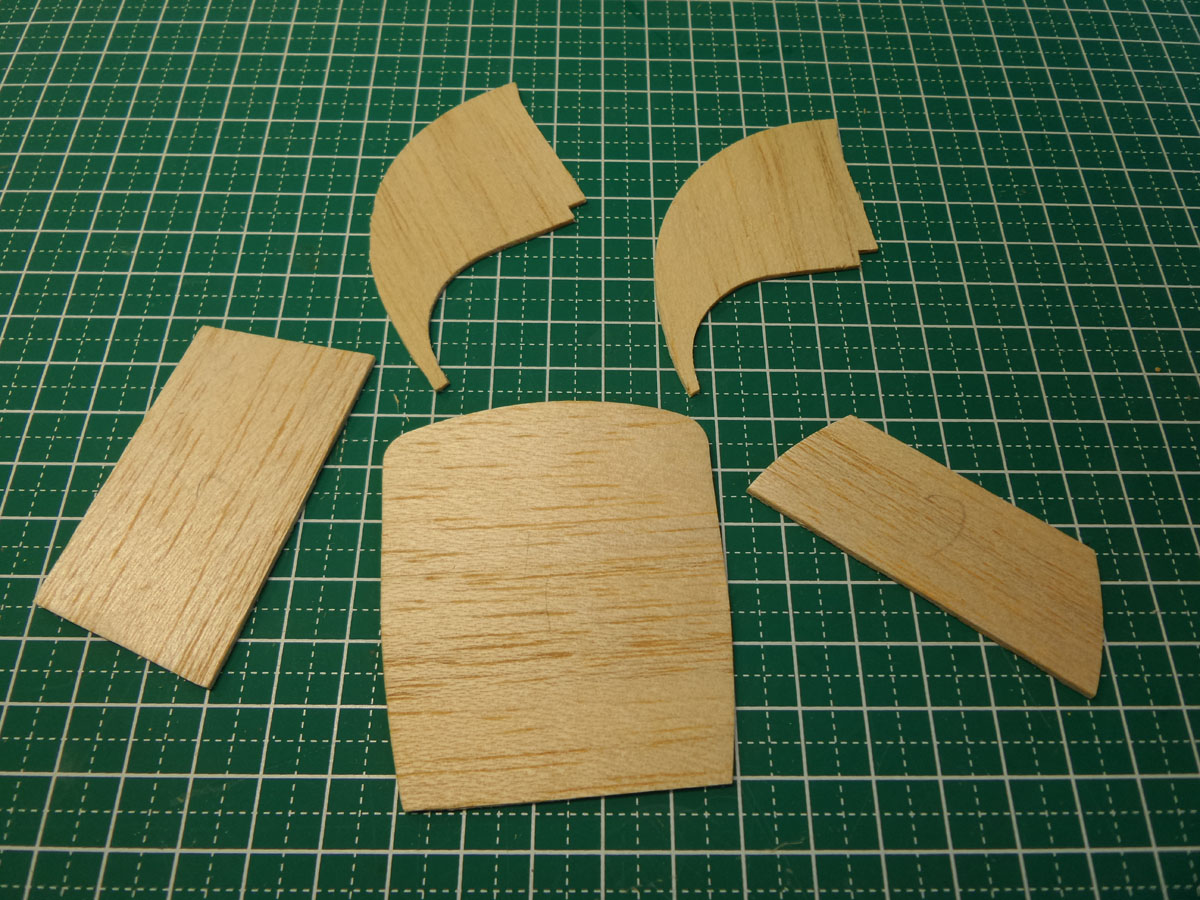 The back wall should be bent. For this purpose I use a template from a framework of details. Also I have stuck together an angular detail of a seat and I have strengthened it balsa laths from within. So, just in case.


From personal reserves of balsa I cut preparation for a matrix on which I will bend a back wall.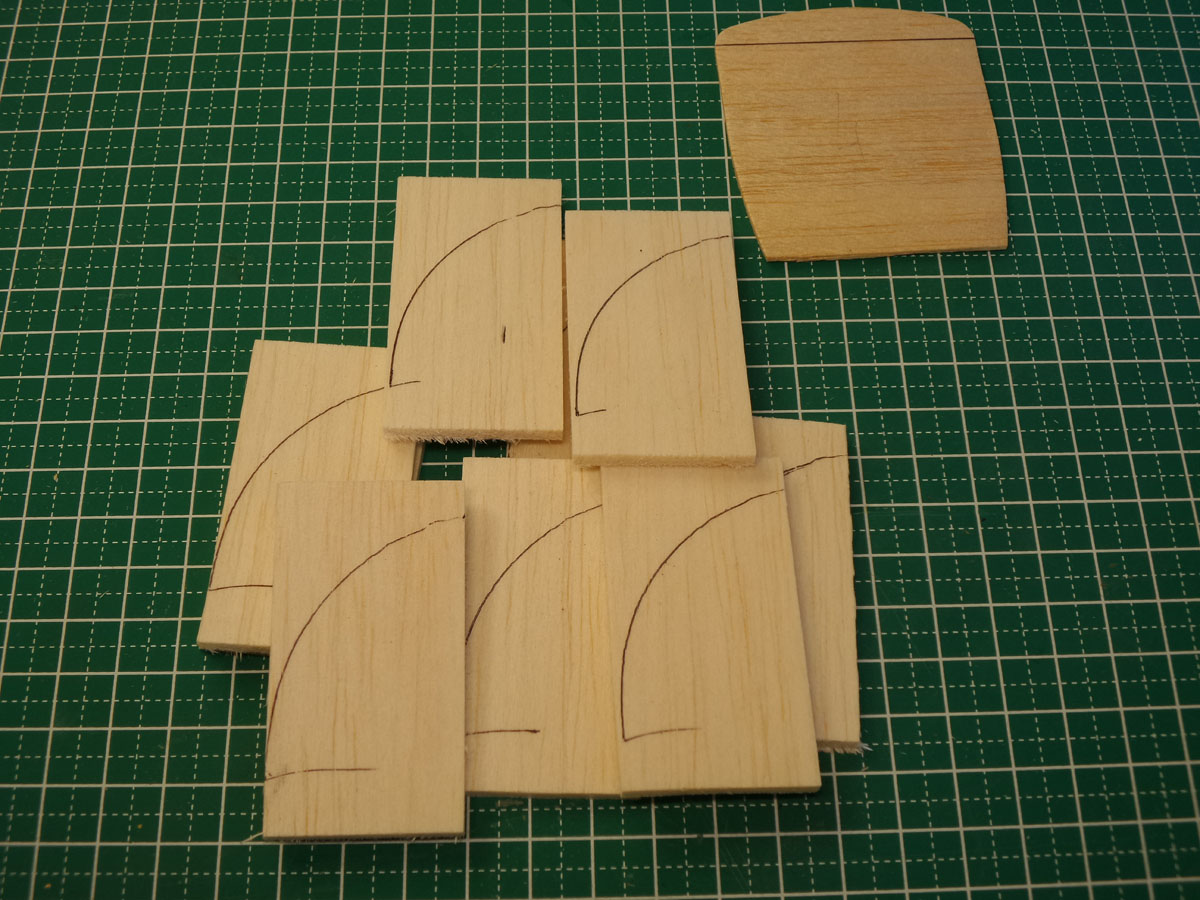 There is such matrix. And further I have filled in preparation with boiled water, I have sustained some time and I have recorded on a matrix. Everything, we will wait.