From aluminum tubes made instrument cases. From transparent packaging plastic, cut out the glass of the devices and inserted into the cases from the inside.


With the help of a printer made an instrument scoreboard, cut it out and inserted it inside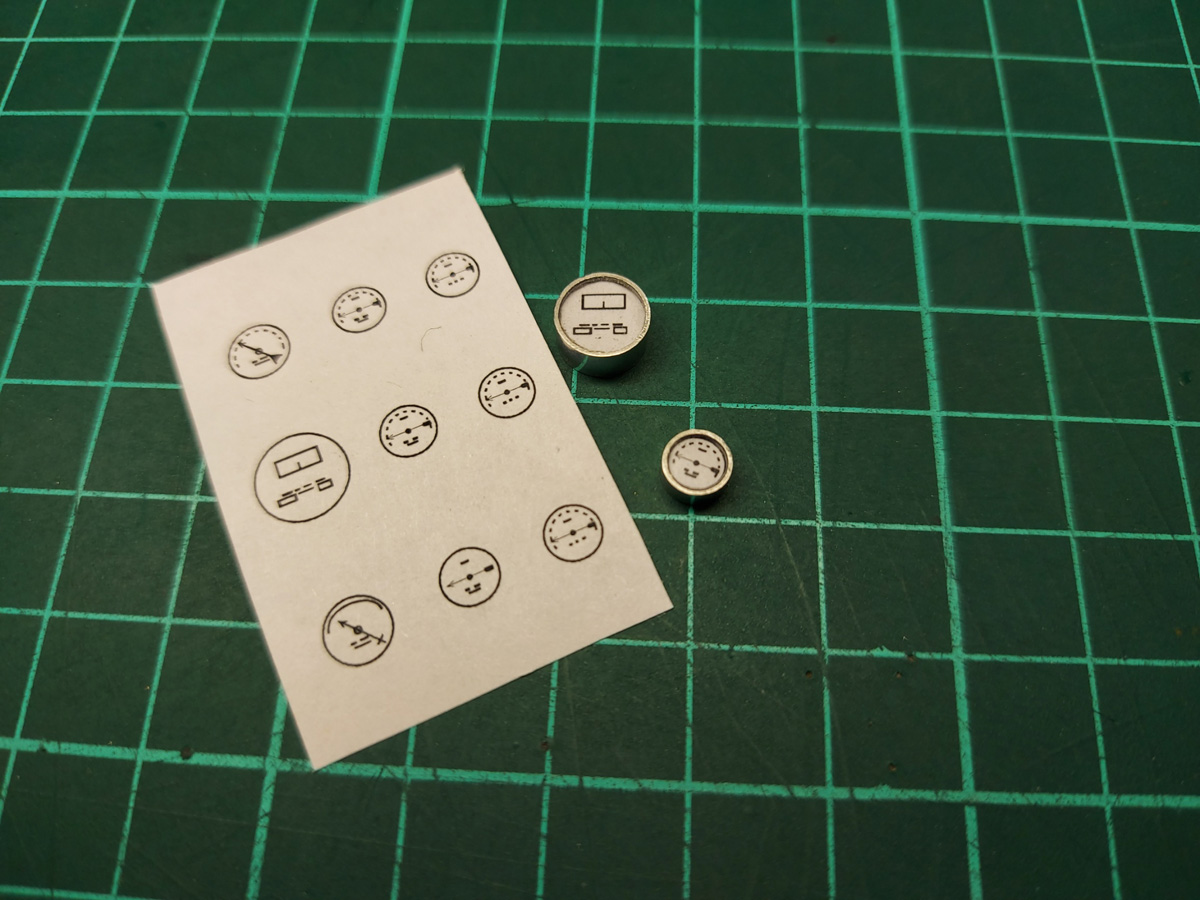 And fixed the devices on the board. Also tried on the steering wheel.