Looking at the photographs and drawings, Buicke discovered that I had not completed the case. Side seat bracing required. I decided to fix it for reliability. I made a form and fixed the support blanks on it, which I had moistened with water before.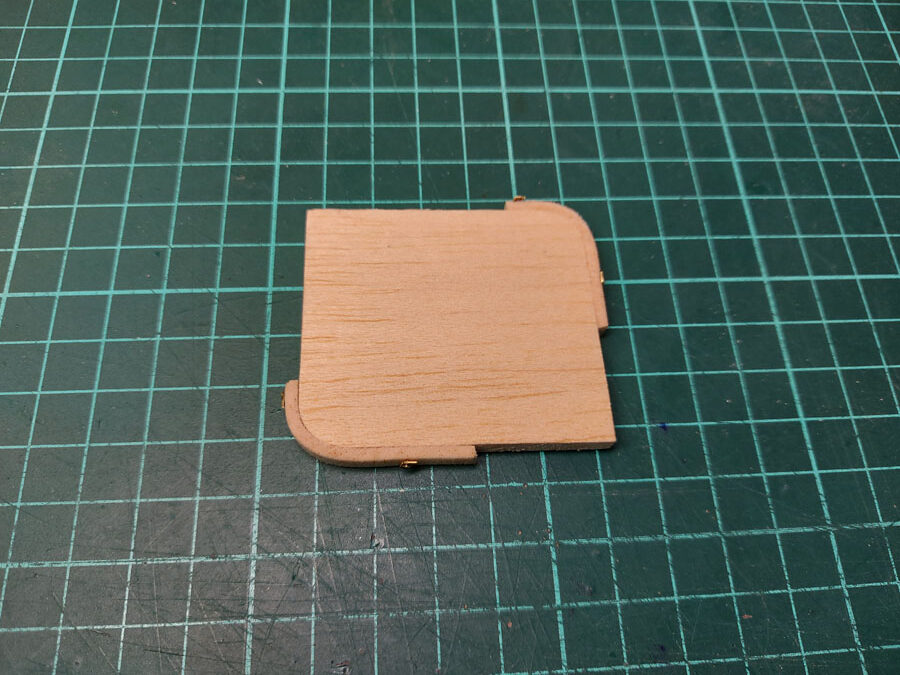 After drying, they took the desired shape.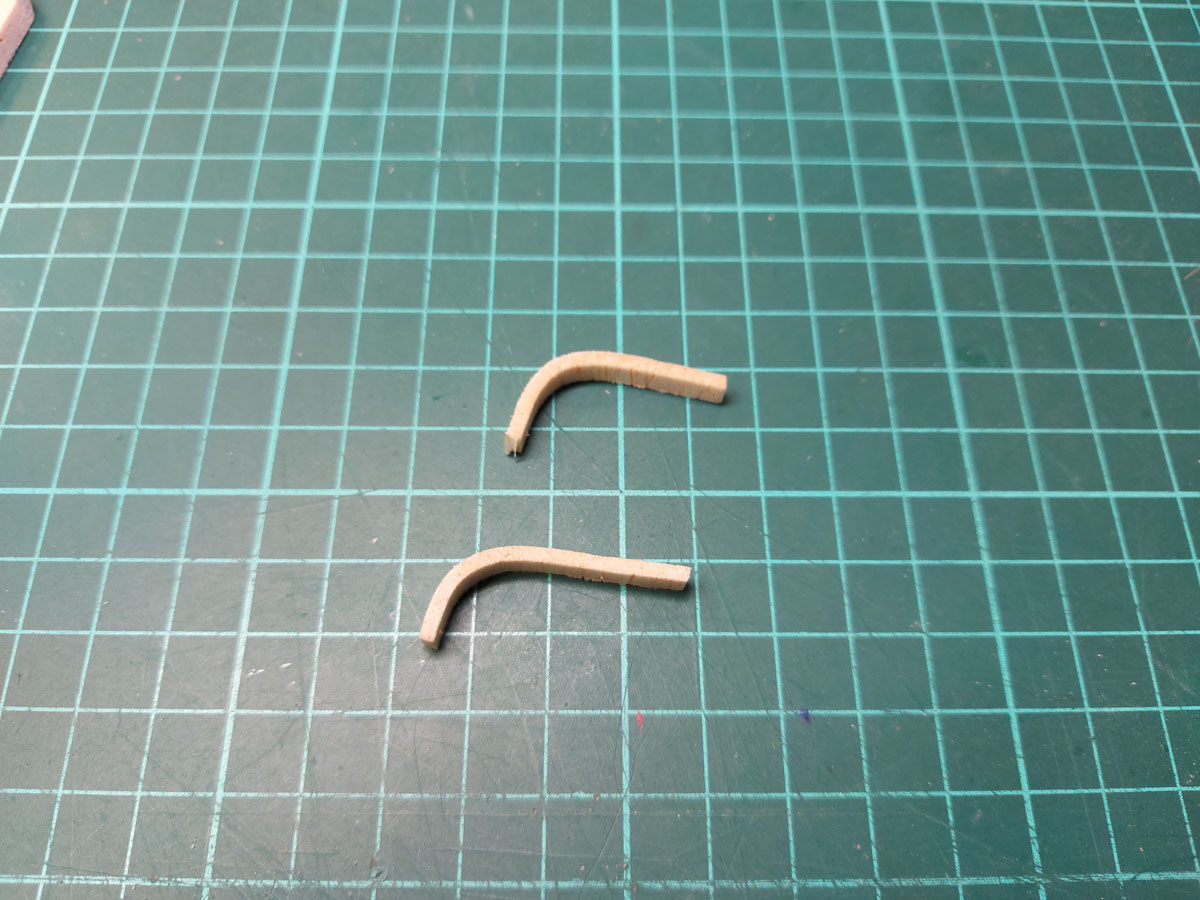 Pasted on the body.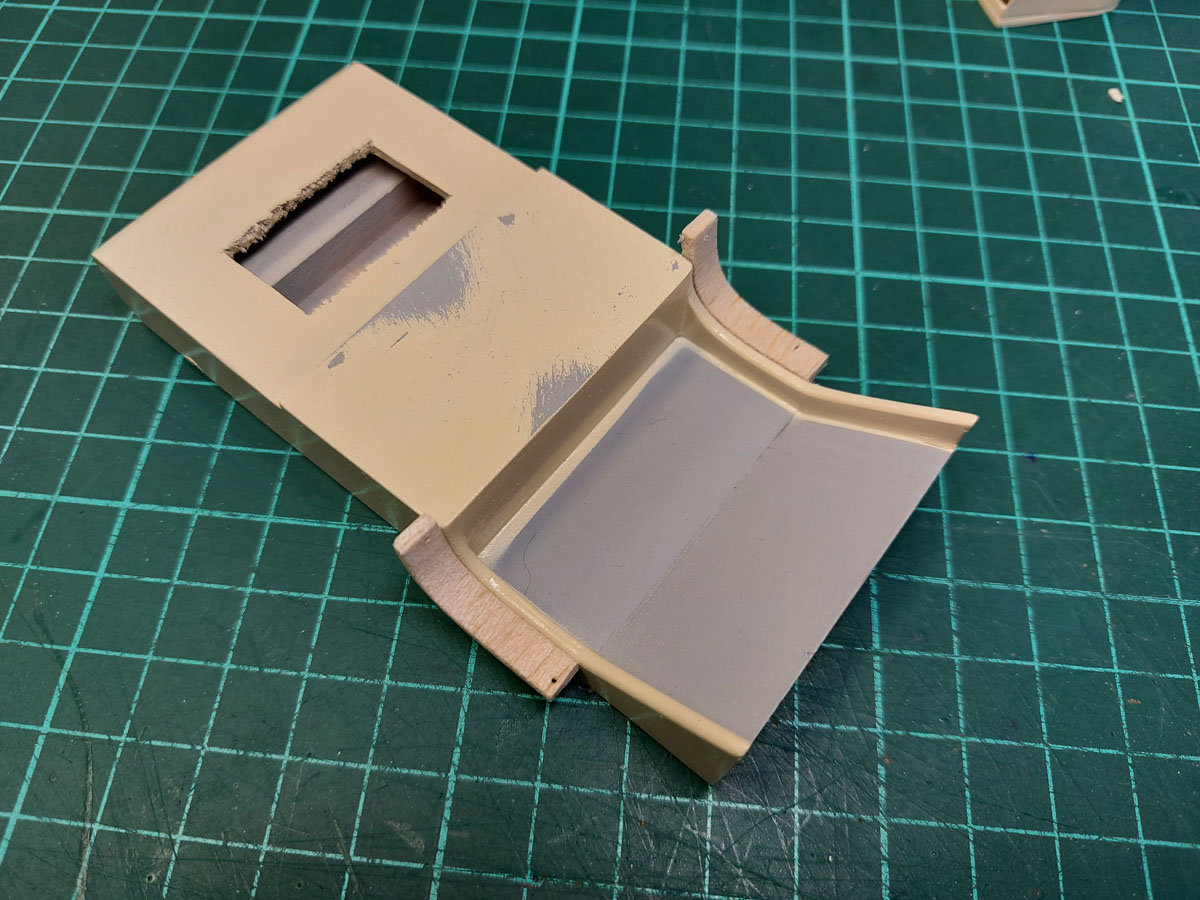 After shaping them, I painted with a primer and the whole body with cream paint. The body is ready.