He started making the hood with the frame. For greater rigidity, I glued additional parts.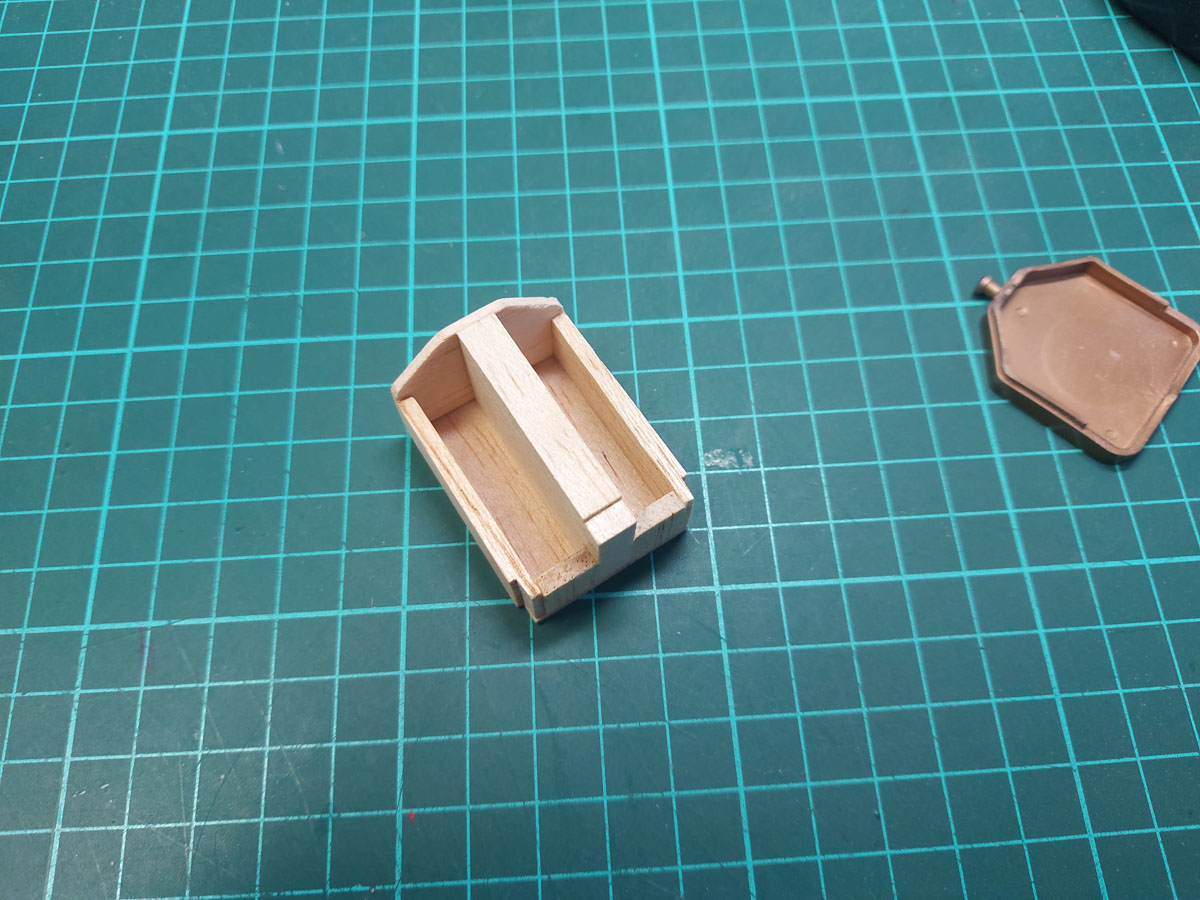 Then I pasted over the frame with cardboard from the set. The radiator has not yet begun to glue.


I made a couple more parts, putty, sanded and painted with a primer.


Collected the hood into one piece.