Well, let's start. I decided not to make the model frame out of balsa. The base should be more rigid. I chose a ruler as a material for manufacturing. The birch will be stronger. I cut out new parts according to the original template.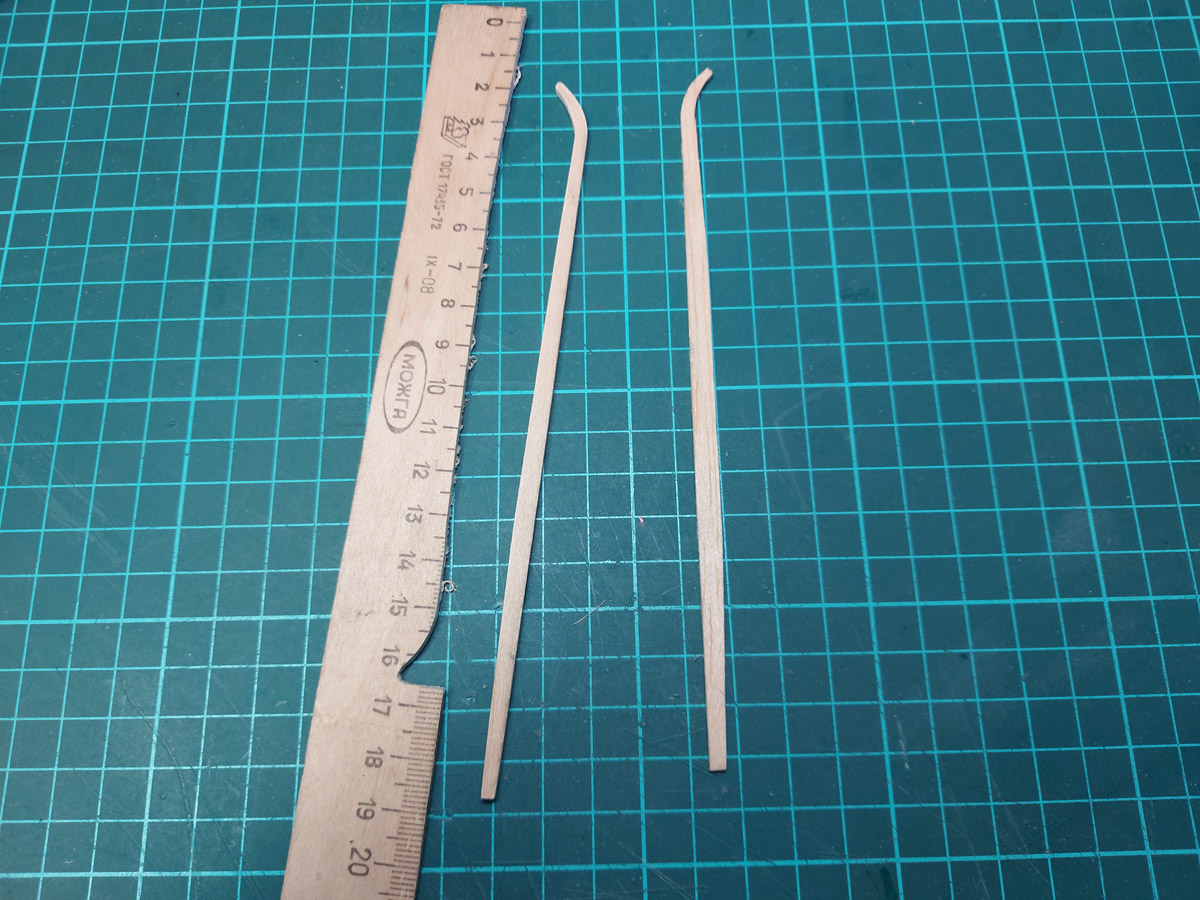 He glued the frame and reinforced the connections. drilled and reinforced the joints of the parts. For the front springs, I glued the mountings and reinforced them with pins.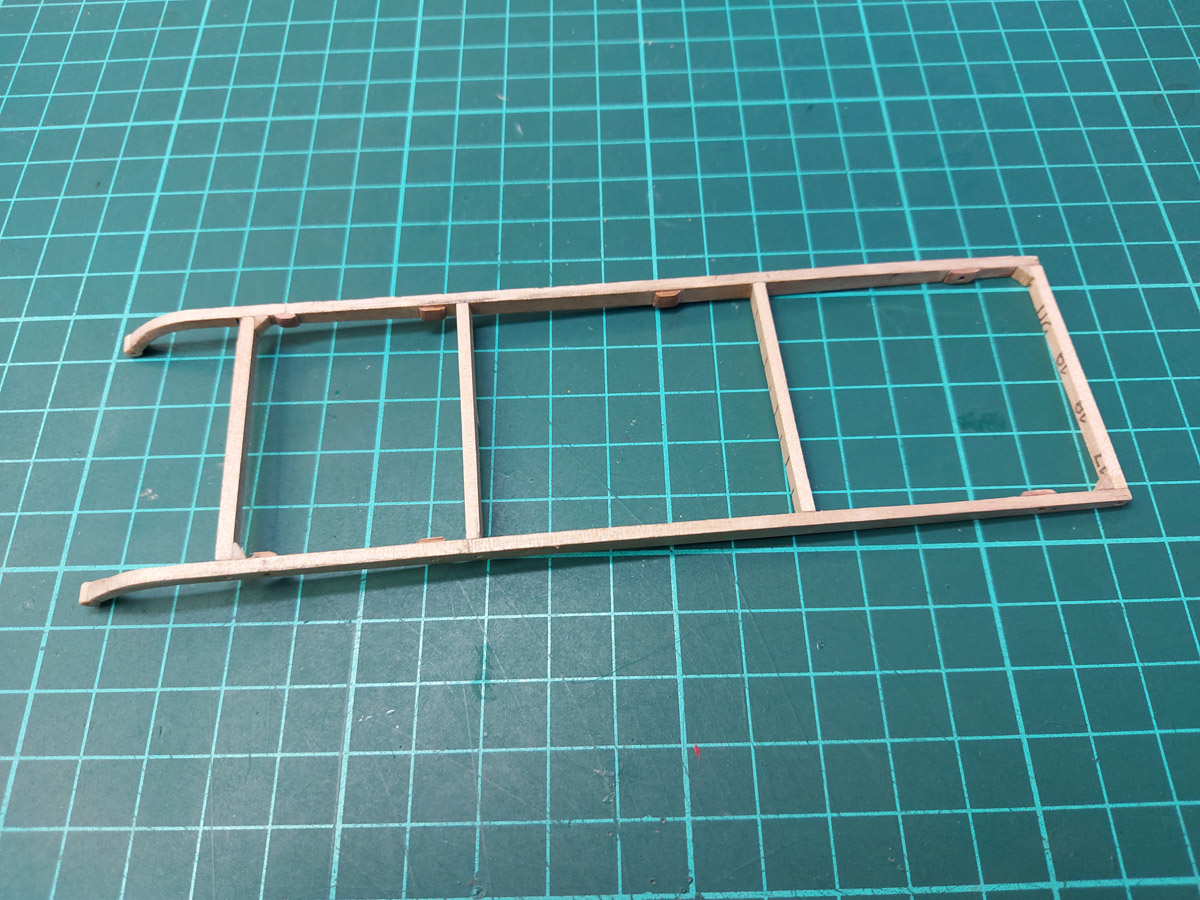 I pasted over the frame with cardboard strips.