Made an axle of front wheels. In set it is offered to make this axle enough simply. I decided to go in other, more difficult way. Front wheels at will turn. In this regard the axle made of plywood needs to be strengthened. Strengthened by means of the sheet of brass.


I pasted the sheet of brass to a plywood axle. Then drilled openings, inserted brass carnations and riveted them.


For fastening of naves of wheels I soldered brass strips.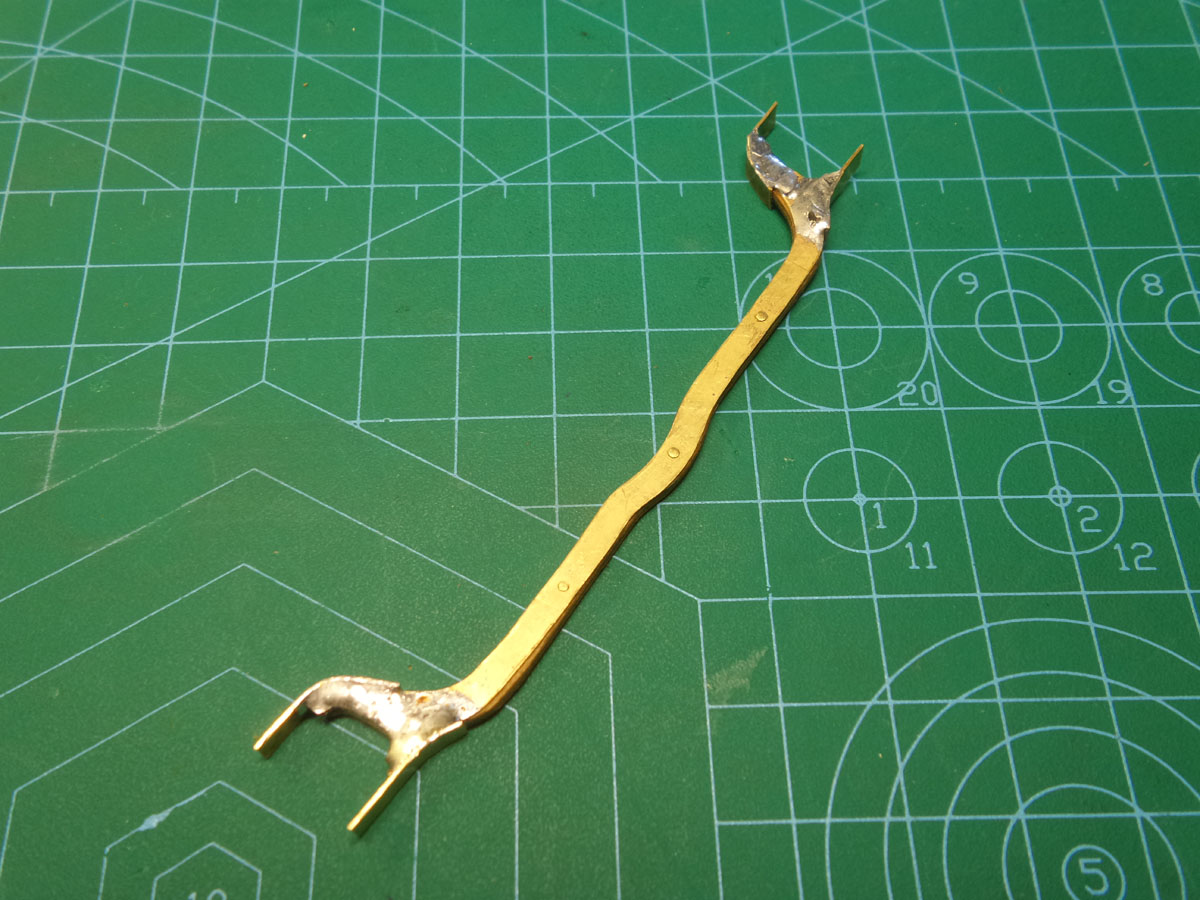 And at the end pasted over a axle with cardboard strips as the producer offers.